The Technical Commission
The Technical Commission (TC) consists of:
One Director, two Secretaies one for each official language (German and French), one assistant member and the representatives of the associated members from Europe.
The TC is meeting twice a year like the presidency at its task is the publication, development and renewal of the norms (NEM).
The meetings are in autumn in combination of the MOROP Congress and in Spring (March/April) at one of the member associations. Invited to this meetings are the member associations and the model railroad industry to send representatives.
The TC collaborates very closely with the American association NMRA (USA) with regard to the "DCC" (digital command control) system. The NEM for digital controls and decoder are totally conform with the NMRA "Recommanded Practise" (RP). The "DCC" protocol is known worldwide so it can be called "World Standard" already.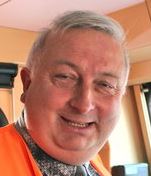 Director Technical Commission: Ing. Wieland Zimmer